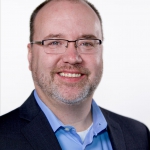 Menlo Park, CA – GrowthPoint Technology Partners is excited to announce that Jake Kaldenbaugh has joined its team as a Director at the Menlo Park office. "We are delighted that Jake has decided to join GrowthPoint. He enhances our software practice with depth of knowledge and skill in a variety of emerging growth markets. Jake brings his knowledge and expertise to the firm in data, analytics, infrastructure, virtualization, security and systems management. He also brings a deep understanding of what it takes to get premium value deals done with large, strategic acquirers.", said Michael Shepherd, co-founder of GrowthPoint.
Jake is an accomplished technology deal-maker with experience identifying emerging areas of opportunity for enterprise technology companies. He has led initiatives across several public companies in the areas of Cloud Computing, Big Data, Mobility, API Management, DevOps, Testing, Security, OSS Management, APM and Infrastructure Monitoring. Additionally, he brings technology deal leadership experience from both the sell-side at Prudential Volpe Technology Partners and Arthur Andersen as well as an acquirer with CA Technologies, NEC Inc. and Borland Software. Most recently Jake was with CA Technologies where he helped lead transactions with Layer 7, Nolio Software, Grid-Tools and Rally Software. His passion is helping companies define strategies to capture emerging market spaces and guide them to realizing that value through superior exits. Jake commented,
I am very excited to join the team at GrowthPoint Technology Partners. The team prides itself on providing differentiated and valuable guidance to leading emerging technology franchises and creating quality exits. Their focus on understanding the major tectonics in technology and using that knowledge to help execute market-leading transactions impressed me when I worked with them in previous roles. I believe we are entering a period of time where many of the promises of Cloud Computing and other technology trends are coming to fruition and I look forward to helping clients achieve great results and redefine markets.
GrowthPoint has known Jake for several years, from when he was VP of Corporate Development at CA Technologies. John Cromwell, co-founder and Managing Director of GrowthPoint commented, "Jake will bring a unique perspective to GrowthPoint, having worked across the table on a number of high profile M&A transactions."
About GrowthPoint Technology Partners
GrowthPoint is headquartered in Menlo Park, California and provides merger and acquisition advisory services to technology companies located around the world.
GrowthPoint is a registered broker dealer with FINRA.