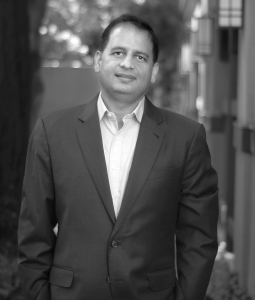 Palo Alto, CA – GrowthPoint Technology Partners LLC announced today that Vijay Rawat has joined its team as a Managing Director at the Palo Alto office, with a particular focus on Software and Technology Services. GrowthPoint is a technology investment bank with a global footprint, offering advisory services to innovative technology companies.
Vijay joins GrowthPoint with more than 10 years of experience in technology investment banking including buy-side and sell-side transactions both in the US and Europe. Vijay has worked on transactions totalling more than $50 billion across both private and public markets. Previously, Vijay was a Senior Vice President within Jefferies Technology Investment Banking team and, prior to that, worked in JPMorgan's Technology, Media, and Telecom Investment Banking Group in New York and San Francisco.
Vijay graduated from the University of Southern California with a Master's Degree in Electrical Engineering and has an MBA with Honors from the University of Michigan's Stephen M. Ross School of Business.
Vijay commented, "I am delighted to join the outstanding team at GrowthPoint that is committed to achieving excellent results for its clients."
John Cromwell, co-founder and Managing Director of GrowthPoint commented, "Vijay exhibits the highest level of commitment to his clients and the transactions he has been involved with, which are fundamental qualities highly valued here at GrowthPoint Technology Partners. He has a long track record of success across a broad spectrum of technology sectors, with particular depth in the technology services and software sectors. We are extremely pleased to have Vijay join our group."
About GrowthPoint Technology Partners
GrowthPoint is headquartered in Palo Alto, California and provides merger and acquisition advisory services to technology companies located around the world.
GrowthPoint is a registered broker dealer with FINRA.